About Us
Secure Messaging from the Heart of Berlin.
What drives us
Wire makes highly secure communication practical – for the most demanding organizations in the world. Whether governments, parliaments, the military or global enterprises with strict security requirements, our customers shape the world. Our role is to help them do that securely.
In their everyday work, our employees don't only develop our software – they're also active in national and international committees. As a co-initiator of Messaging Layer Security (MLS), we have helped to shape the future of secure online communication. We're currently focusing on the area of interoperability between messaging services in order to ensure smooth communication across several services.
We conduct our research and development at our Berlin headquarters and comply with the strictest data protection standards there. Rather than seeing these regulations as an obstacle, we view them as a strength that underpins our promise to our customers: secure communication in all circumstances.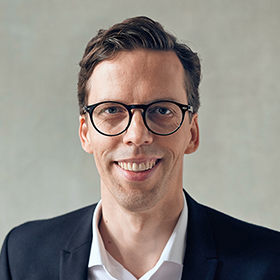 Christian Salza
(Interim) CEO

Christian Salza is Wire's Interim CEO, boasting over 25 years of expertise in overseeing both B2B and B2C enterprises. His extensive background encompasses the formulation of impactful go-to-market strategies, contributions to M&A activities, and successful financing rounds. Prior to his role at Wire, Christian served as the founder and CEO of multiple enterprises. He also holds a distinguished Master of Business Administration (MBA) degree from Michigan State University."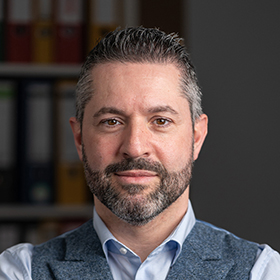 Juan Perea Rodríguez
General Manager & Chief Commercial Officer

Juan Perea Rodríguez, Wire's General Manager & Chief Commercial Officer, whose extensive career spans both public and private sectors across the globe. With a wealth of expertise in crafting digitization solutions for clients of all scales, Juan's professional journey includes his former roles as Managing Director and Head of Sales, Consulting, and Digitization at the renowned technology firm, Fujitsu. Additionally, he serves as a board member of Initiative D21, a trusted network that provides counsel to the German government on matters pertaining to digitization.
Job Portal
Want to help us secure the communications of some of the world's most demanding companies? Then check out our job portal to see if there's anything suitable for you there.
Press Portal
This is our press portal with key news about Wire, our products and expertise. We look forward to hearing from you!
Partner Portal
We love our partners! This is where to find all the info you need about our partners.
Contact
Learn more about the Wire Messenger!
The industry leading Wire Messenger combines unmatched security, privacy and usability. Thoroughly tested and loved by the most demanding organizations world wide.
Fill in the contact form and we will happily get in contact with you to answer all your questions as good as possible.